Welcome to Metropolitan Capital Tax and Wealth Management, an income tax and financial planning firm.
Our mission is to help people reach financial independence by building a custom comprehensive financial plan that addresses every aspect of their financial objectives.
Our goal is to teach our clients to think of tax and financial planning as one profession and to educate them on why tax planning is an integral part of building wealth.
Studies have shown that taxes represent the single largest expense most Americans will incur in a lifetime.
Unfortunately, we find that most people receive investment advice from advisors who do not understand taxes. In fact, more often than not, these advisors will refer tax questions to accountants not affiliated with their firm. This lack of synergy can result in the client paying more taxes than necessary and can lead to an ineffective financial plan.
At Metropolitan Capital Tax and Wealth Management, we believe that in order to build a successful financial plan, it is important to understand each client's tax situation. Since the tax return represents one of the most important financial documents you own, it should be used as a tool to help determine which investment stategy will be the most cost effective.
When was the last time your financial advisor asked to review your tax return?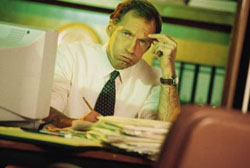 We feel that knowing how to prepare a client's tax return is a key component in developing an effective financial plan. Since your tax return can be affected by the investments you choose, it's important to understand cause and effect. By understanding what each line on the tax return means, it forces us to analyze each investment from a different prospective. We will never give any investment advice until we have made every effort to understand your tax situation. We focus not only on what you earn, but what you keep. 
Our interpretation of true financial planning is much different than the average advisor.
At Metropolitan Capital Tax and Wealth Management, each team member is driven towards the same objective. Our committment to professional excellence and our dedication to client service is unwavering.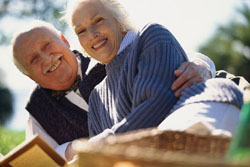 Tax Planning is an integral part of building wealth. At Metropolitan Capital Tax and Wealth Management, we take it very seriously
.
---
Bond prices typically fall as interest rates rise; this may be a good time to examine your fixed-income investments.

Common valuation methods and how small-business owners can get the best price when selling their businesses.

In the 5 years since the end of the Great Recession, Americans can finally be upbeat about their financial prospects.

Understanding the rising U.S. dollar and its potential effect on the economy, consumers, and investors.