Welcome to
Metropolitan Capital Tax and Wealth Management
,
an Income Tax and Financial Planning Firm.
Our offices are located in Queens and Brooklyn, in New York, and Red Bank, New Jersey.
---
Since 2006, our mission is to help people reach financial independence by building a custom, comprehensive financial plan that addresses every aspect of their financial objectives.
Our goal is to teach our clients to think of tax and financial planning as one profession and to educate them on why tax planning is an integral part of building wealth.
Studies have shown that taxes represent the single largest expense most Americans will incur in a lifetime.
Unfortunately, we find that most people receive investment advice from advisors who do not understand taxes. In fact, more often than not, these advisors will refer tax questions to accountants not affiliated with their firm. This lack of synergy can result in the client paying more taxes than necessary and can lead to an ineffective financial plan.
At Metropolitan Capital Tax and Wealth Management, we believe that in order to build a successful financial plan, it is important to understand each client's tax situation. Since the tax return represents one of the most important financial documents you own, it should be used as a tool to help determine which investment stategy will be the most cost effective.
When was the last time your financial advisor asked to review your tax return?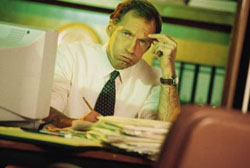 We feel that knowing how to prepare a client's tax return is a key component in developing an effective financial plan. Since your tax return can be affected by the investments you choose, it's important to understand cause and effect. By understanding what each line on the tax return means, it forces us to analyze each investment from a different prospective. We will never give any investment advice until we have made every effort to understand your tax situation. We focus not only on what you earn, but what you keep.
Our interpretation of true financial planning is different than the average advisor.
At Metropolitan Capital Tax and Wealth Management, each team member is driven towards the same objective. Our committment to professional excellence and our dedication to client service is unwavering.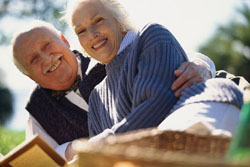 Tax Planning is an integral part of building wealth. At Metropolitan Capital Tax and Wealth Management, we take it very seriously.
---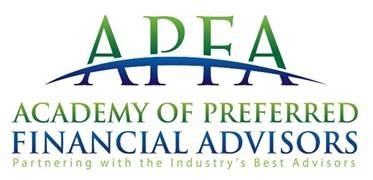 The Academy of Preferred Financial Advisors Member is solely an indication that the financial advisor attends training provided by The Academy of Preferred Financial Advisors (APFA). Working with an advisor that is part of The Academy of Preferred Financial Advisors (APFA) cannot guarantee investment success or that financial goals will be achieved. There can be no assurance that working with a member of APFA will produce or achieve better results than working with an advisor not affiliated with The Academy of Preferred Financial Advisors. Advisors who participate in this program pay a fee to belong to the program. APFA is not affiliated with Royal Alliance Associates, Inc., and is not sponsored or endorsed by the broker/dealer.
The New Year might be a good time to review and update beneficiaries on estate documents, insurance policies, and financial accounts.

Find out whether a testamentary trust, living trust, or special-purpose trust can benefit your family.

Rolling funds from an employer's plan to an IRA enables you to maintain control regardless of your employment situation.

See the indicators economists rely on to understand the past, present, and potential future direction of the economy.
Use this calculator to estimate the cost of your child's education, based on the variables you input.

How much will it cost to pay off a loan over its lifetime?

What will my net Social Security benefit be?

Estimate how much would remain after paying income taxes and penalties if you took an early distribution from a retirement plan.